Rhina Sorto, who has been filing complaints with Carabetta Management for months about mould, flooding and rodent infestation, was joined in a protest yesterday by other residents of Malden Towers, as well as tenant advocates showing solidarity.
Gathered in the parking lot of the Malden Towers apartment complex at 99 Florence Street, those in attendance witnessed three Malden tenant associations meeting. The event, which started at noon, was organized by the Urban life/Urban life (CLVU) non-profit housing. The non-profit organization has brought together the Malden Towers Tenant Association, the United Properties Tenant Association and the Maplewood Square Tenant Association in a coalition with one mission: dignified housing.
Sorto has a long list of grievances that started the day she moved in. She, alongside other residents, has still not received the parking space she has been paying for since day one. When she told management about it, Sorto says they demanded she pay more to get the space she was promised when signing.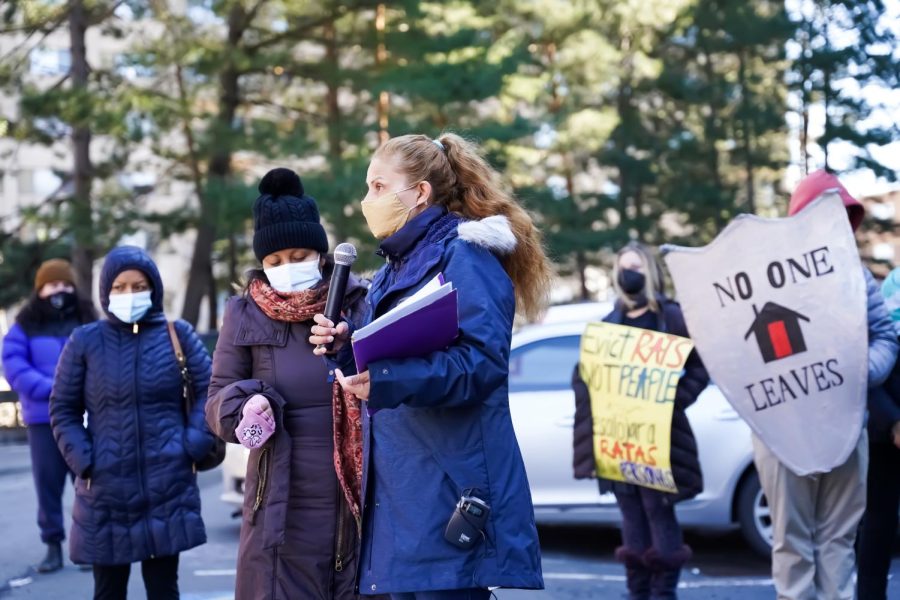 Since then, the problems have only gotten worse. There were leaks, mold, rats and cockroaches. When she and her family started using the heating system, Sorto said, "I started coughing, started having problems with my lungs, then I developed pneumonia.
In part, Sunday's rally was inspired by the recent hospitalization of Sorto's 12-year-old son, who also developed pneumonia. Sorto says the symptoms have improved since she went to Walmart and bought filters for the heaters. But, she says, it's money out of her own pocket, and it should never have become a problem in the first place.
As for the mold, management did nothing but paint over it. "My mom came here to help me with my kids," Sorto said, "and I didn't notice there was mold, so I put her bed next to this wall and I put some pillows there, and when I moved the pillows they were black with mold.
In addition to health and mental health issues in the building, Sorto says she also lives in constant fear of a major disaster. "I'm afraid this building will collapse one day," she said after showing viewers video of a crack in apartment 506 that stretched almost the entire length of her living room. next to.
Alessandra Candini, another resident who has lived in the complex for 10 months now, says the last tenant to live in apartment 506 "just moved…she was afraid of the building collapsing". Candini says her former neighbor only wanted to replace the carpet but moved out last week when she saw the ubiquitous crack. Candini also says she's seen cracks in the columns in the parking lot, and sometimes she and her neighbors feel the building shake.
There is no administration, security or anyone to turn to, according to Candini. "There are a lot of people still living here after a year, waiting for a new fridge or a new stove because theirs isn't working."
Not only does management take an unreasonable amount of time to respond to emails, calls and requests — even urgent ones — but when they do show up, Candini says, it's without notice. "One day I was sleeping and the guy just walked into my apartment. It's like they don't care. They just do what they want. »
Proponents of these coalitions remain hopeful that change is possible with time and persistent effort. "We see a lot of success in tenant associations who fight this long-term fight," said Gabriela Cartagena, co-director of communications for CLVU. But many of those who suffer from these conditions are low-income parents who don't have the time or energy to invest in the ongoing fight against these battles.
One of the strengths of groups like City Life is organizing disparate efforts in a city. Cartagena says that "these tenants have had problems for decades, but it was only recently, maybe two years ago, that the Malden Towers Tenant Association started to organize when they contacted City Life Hotline".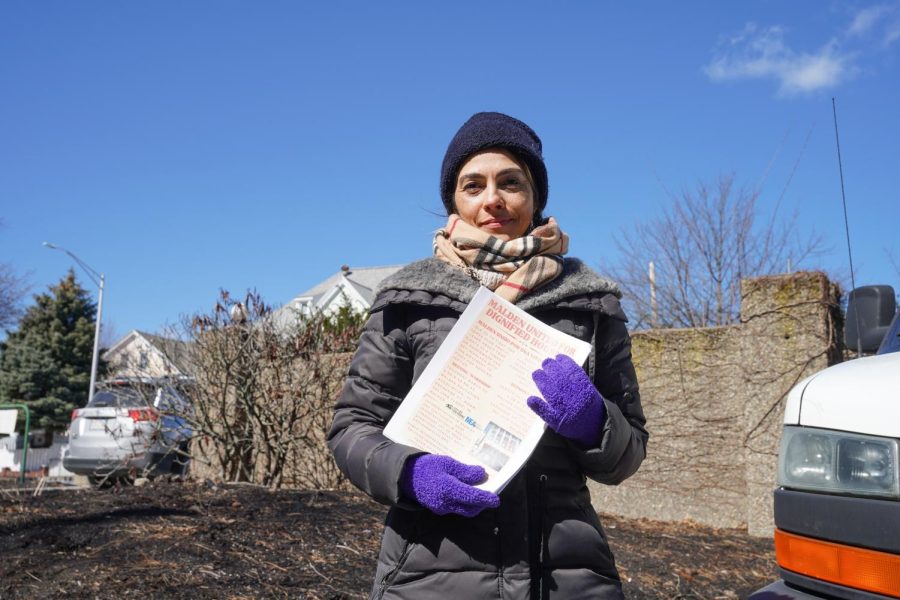 City Life launched a housing hotline in English and Spanish at the start of the pandemic in March 2020. According to Cartagena, the hotline is a direct link between people facing unaffordable rent increases, no-fault evictions or undignified conditions, and those who can help sort the legalese of contracts, providing support and connecting residents to resources.
"We stand ready to support anyone facing the threat of eviction, potentially life-threatening poor conditions, and anyone wishing to organize their building so they can fight rent increases and/or other demands such as contracts. and negotiated collective agreements," added Cartagena. . Last year City Life helped the United Properties Tenants Association win a collective bargaining OK for families in three buildings in Malden with affordable rent increases for five years.
Although that may seem like a small step, Cartagena said that "by winning a collective agreement for one building, or by participating in a demonstration like the one today, we inspire more people to understand that they also have tenant rights and that they have the power to fight as well to ensure that they live in dignified conditions.