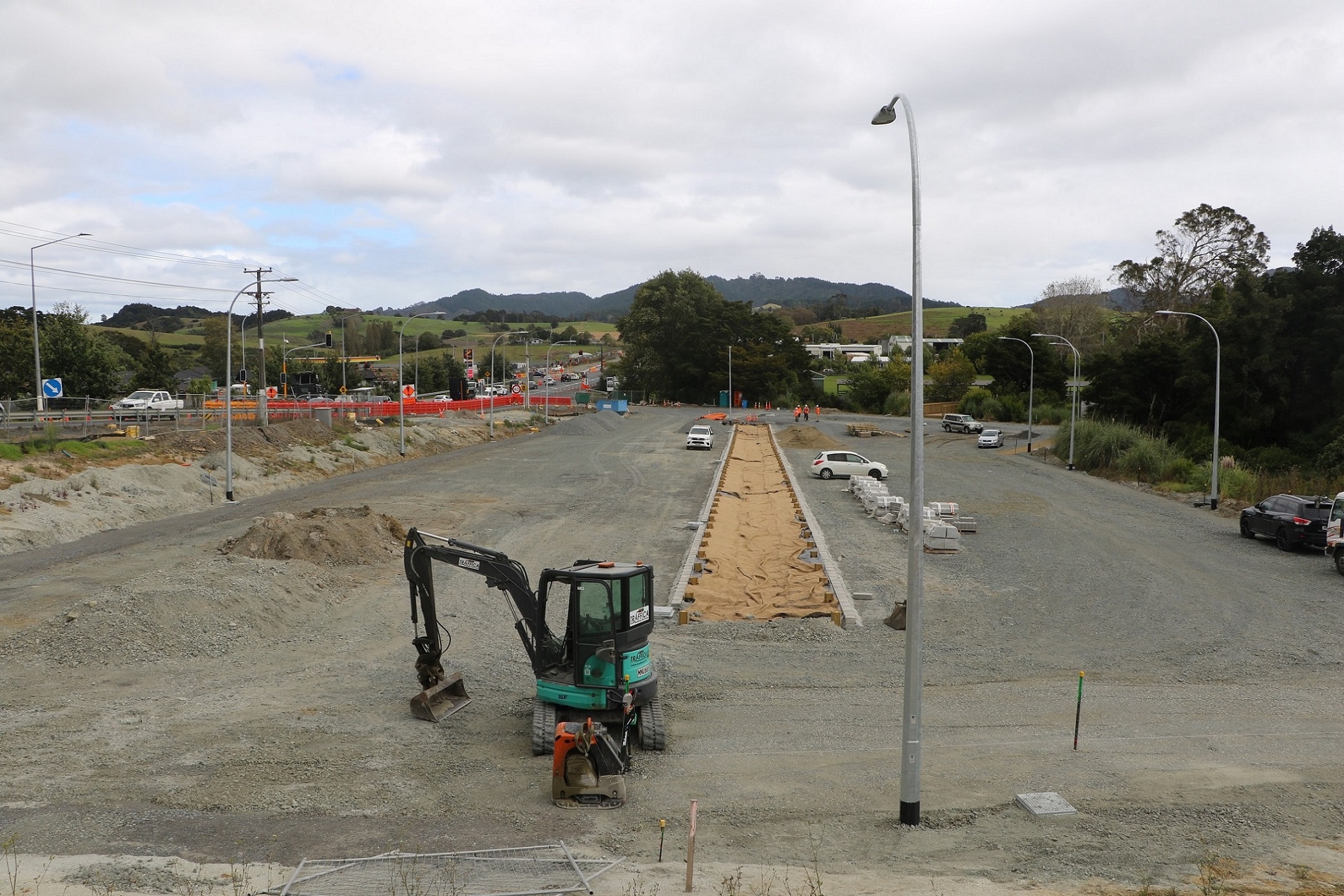 Construction of a new park and ride facility in Warkworth is progressing with the installation of a long line of piles for the interior walkway and a clear outline of the area visible through emerging curb and channel works.
The Warkworth Community Transport Hub at 80 Great North Road is delivered by Auckland Transport on behalf of the Rodney Local Board and is funded by the Rodney Transport Targeted Rate. It will include 137 car parks, a bus stop, two bus stops, sidewalks, a toilet block, bicycle parking, lighting and video surveillance.
A signalized level crossing and northbound bus stop on Great North Road has been completed, and construction of the southbound bus stop is underway.
Rodney Local Council Vice-Chair Beth Houlbrooke says it's great to see the transport hub taking shape.
"I look forward to seeing the community use the area when using transit services, freeing up parks in Warkworth Village for shoppers and business visitors," she says.
"In addition, there will be additional parking for locals attending events at Warkworth Showgrounds, accessible via a wooden bridge and dedicated walkway."
"Construction is progressing well and we expect to open the new facility to residents in mid-2022."
Rodney Transport's Target Tariff was introduced by Auckland Council in 2018 after extensive community consultation. Taxable land charges of $150 per year are expected to raise $46 million over 10 years to pay for new bus services and bus stops, park-and-rides and trails.