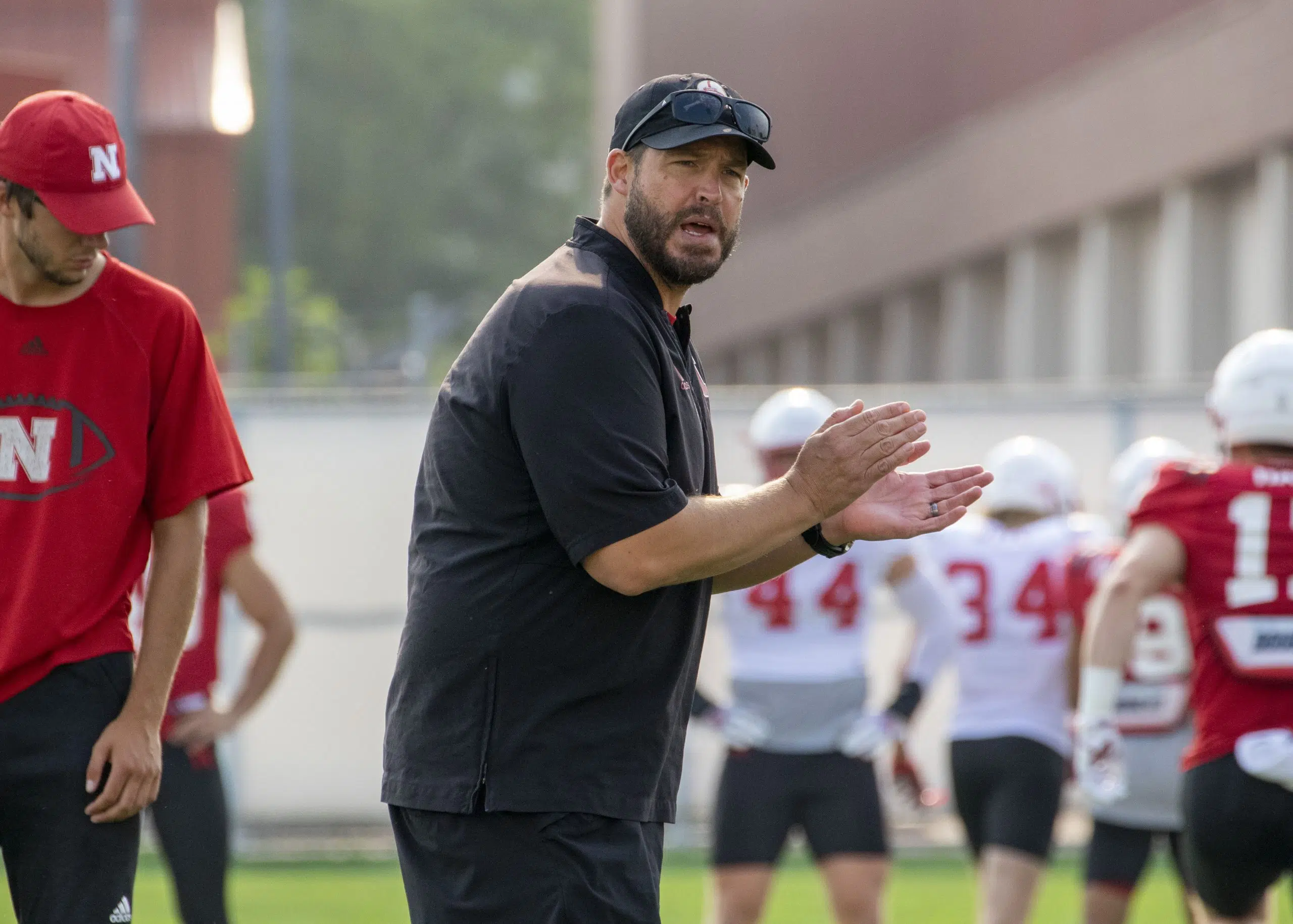 The father of Nebraska defensive coordinator Erik Chinander died in a car crash Thursday afternoon.
According to the Iowa State Patrol, Gene Chinander, 69, was driving on a freeway near Allison, Iowa, when he did not stop at an intersection. His truck pulled off the road and entered a parking lot, crashing into a parked semi-trailer.
Chinander was pronounced dead at the scene.
KLIN contacted the Butler County Sheriff's Office in Allison, who said Deputy Collin Freesemann was the first on the scene.
"In just a few minutes I was there," Freesemann said.
Freesemann said a witness estimated Chinander crossed the intersection at around 60 miles per hour, much more than normal for someone familiar with the area.
"This stop sign is literally a mile from his house," Freesemann said. "Gene was a driving instructor. It is a common place to know about this stop sign.
Forensic scientists are working to determine if a pre-crash medical event factored into the high speed ahead of the intersection.
"Hopefully they will be able to figure out something by the start of next week," Freeseman said. "I am absolutely confident in (a medical event that led to the accident).
"There's no way Gene Chinander wouldn't know there was a stop sign and walked through it. No chance."
Chinander was a staple in the community of Allison, a town of just over 1,000 people. The retired teacher was still a regular substitute and helped the local football team.
It is not yet known whether Erik Chinander will travel with the team to Minnesota for Saturday's game.