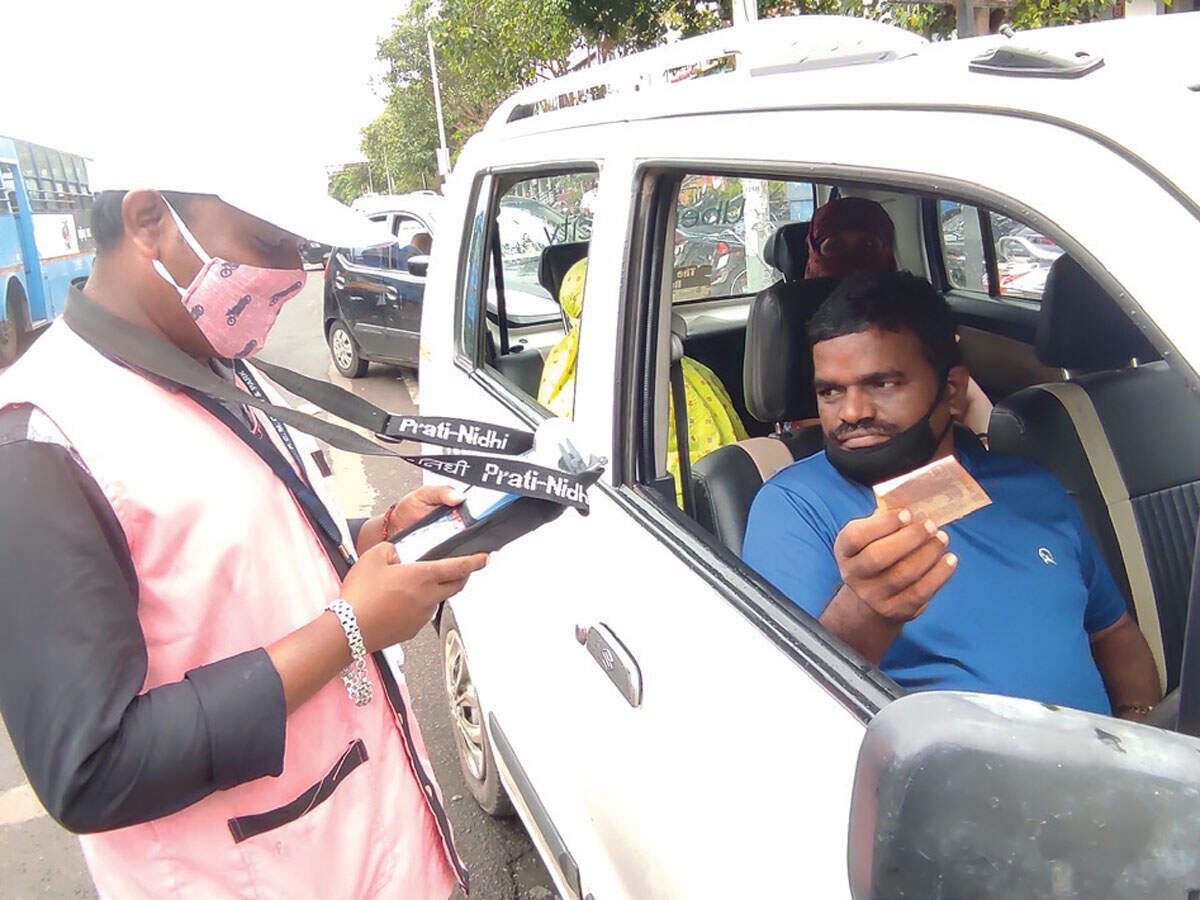 Residents of the Twin Cities oppose being charged an hour even for short parking stops; demand better facilities
Citizens in the Twin Cities claim to face several problems due to the payment and public parking policy recently implemented on July 1, thanks to the complete lack of parking spaces generally available in commercial and residential areas for visitors.
They say parking for just 10 to 15 minutes also incurs a parking fee for an entire hour, with only paper receipts given to them. Now they think the civic body is looting them in the name of this ploy.
In addition, citizens demanded that instead of paying and parking, Municipal Corporation of Pimpri-Chinchwad (PCMC) is expected to develop several parking complexes like the city of Pune for busy streets, adding that residential areas should be exempted in the program anyway.
For example, Sushma Kale, pharmacist and resident of Nigdi-Pradhikaran, shared: "We are not opposed to pay-and-park. But in the name of this stratagem, the municipal administration plundered the population.
This is unacceptable. Around Akurdi station there were several government offices, colleges and shopping complexes. Many times, local citizens go there several times a day for various reasons and only have to park their vehicle for a few minutes. Yet, they are billed every time.
Another resident, Shashank Kulkarni, said: "Public institutions and some hospitals do not allow vehicles to be parked on their premises. Outside, I pay Rs 5 for 10 minutes. This is not true. The same thing happens when I just have to withdraw money or deposit a check at an ATM. We shouldn't have to pay for such trivial parking lots. "
Resident Kirti Salunke echoed, "Behind the Nigdi bus stop there are several health facilities and a few pathology labs. There is always a rush here. At those times, I just had to give a urine sample for the test, and parked for barely 10 minutes, but paid Rs 5. In the evening, when it was time to pick up the report, I Had to pay Rs 10 again to park my four wheeler for only five minutes spent inside.
People have also asked that the city administration may be able to implement such a rule on highways or markets, but residential areas should be exempted. Here, residents said, parking complexes are expected to be developed, where they will pay charges. Moreover, they added that citizens already pay huge taxes, including a road tax to PCMC – so why pay parking fees again, they asked.
Public transport has been a major problem in Pimpri-Chinchwad for a few years now, with automatic rickshaws without meters; a huge population of two-wheelers populate these roads.
Tushar Shinde, organizer of the Pimpri-Chinchwad Citizens Forum, commented: "We are not totally against payment and parking. But PCMC needs to be vigilant about this system, such as implementing digital payments to maintain transparency. For limited-time parking for routine work, the fee should be revised. Citizens should not have to be so confused.
But firm on their policy, PCMC Joint Municipal Engineer Shrikant Savane said, "The PCMC has collected Rs 88,900 from payment and parking to date in one week. We have introduced this program to discipline traffic and the fees are very minimal. "
The implementation of PCMC's payment and parking policy began on July 1 of this year, according to which citizens must cough to park their vehicles on the roads every hour. This facility is available on 13 major routes, under flyovers, and at a total of 450 locations across the Twin Cities. PCMC had previously appointed a private agency to implement the same. According to the price indicated, two-wheelers and automatic rickshaws have to pay Rs 5 per hour, four-wheelers and tempos Rs 10, minibuses Rs 25 and private trucks and buses Rs 100 per hour.
Both Nationalist Congress Party (PCN) and Maharashtra Navnirman Sena (MNS) have opposed the payment and parking system in recent days and sent a letter to the PCMC commissioner to shut it down.